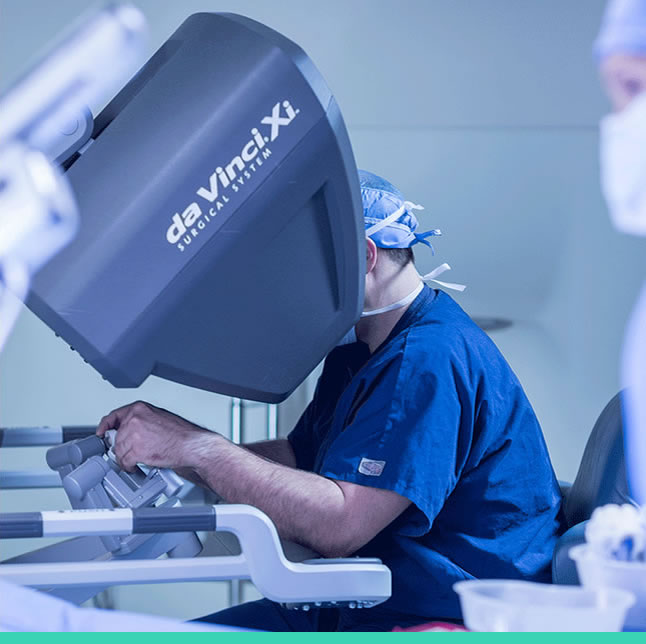 About da Vinci Systems a Robotic-assisted surgery
Robotic-assisted surgery is a minimally invasive laparoscopic surgery that uses a robotic interface to control surgical instruments. With this specially designed system, the surgeon gets a magnified, three-dimensional view of the surgical area and is able to maneuver instruments more precisely during complex and delicate procedures.

After making a few small incisions, each about the size of a dime, the surgeon inserts special tools called trocars that are equipped with small surgical instruments and a miniature camera. These trocars are attached to robotic arms and are controlled by the surgeon who is sitting at a console in the operating room. The robotic arms mimic the surgeon's every movement, but with greater dexterity, precision and control than a human hand can achieve.
The da Vinci Surgical System is made up of three main components: the surgeon's command console, the interactive four-arm robot, and a high-resolution 3D vision system.
The console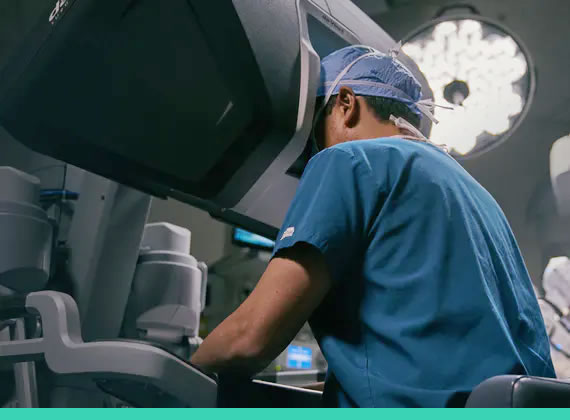 The ergonomic console on which the surgeon sits and operates the robot. The surgeon sit at the console, controlling the instruments while viewing you anatomy in high-definition 3D.
Patient cart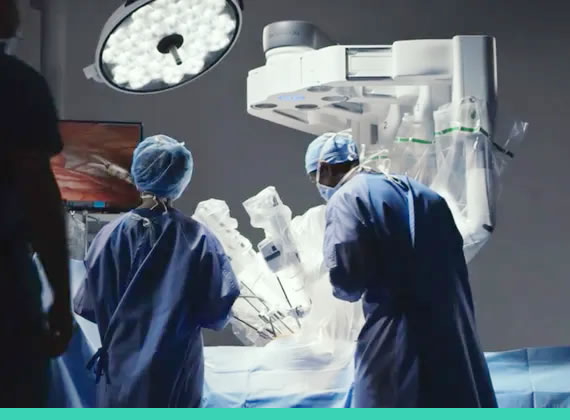 The patient cart holds the camera and the instruments that the surgeon controls from the console. Its positioned along side the bed.
Vision cart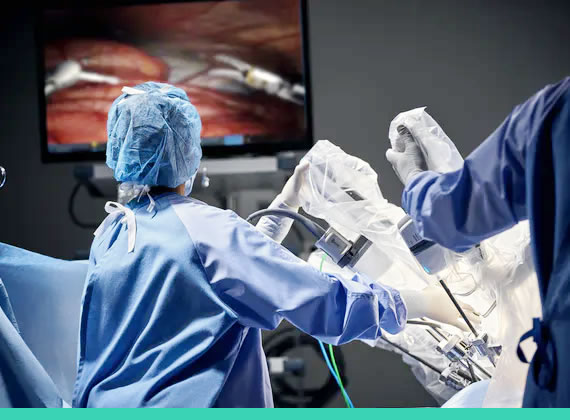 The vision cart makes communication between components possible and supports the 3D high-definition vision system.